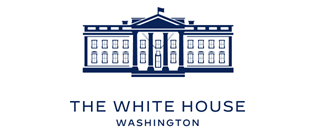 October 11, 2023
Friends,
As President Biden said during his remarks yesterday, "the terrorist attacks in Israel have brought to the surface painful memories and the scars left by a millennia of antisemitism and genocide of the Jewish people."
"So, in this moment, we must be crystal clear: We stand with Israel. And we will make sure Israel has what it needs to take care of its citizens, defend itself, and respond to this attack."
No words can fully suffice at the moment. No words can truly describe the depth of sorrow spreading across Israel and the Jewish community in this United States and around the world, but I encourage you to watch President Biden's full remarks. I personally found great comfort and hope in the President's words.
President Biden has spoken several times with Prime Minister Netanyahu since the launch of the terrorist attacks on October 7 to express deep sympathy for all those missing, wounded, and killed; and to pledge his full support for Israel at this time of need.
President Biden told Prime Minister Netanyahu that if the United States experienced what Israel is experiencing, our response would be swift, decisive, and overwhelming. Like every nation in the world, Israel has the right to defend — indeed has a duty to defend — itself from these vicious attacks.
President Biden also directed his team to do everything we can to ensure the government of Israel has what it needs. At his direction, our military began shipping military aid to Israel, including ammunition and interceptors to resupply Iron Dome to make sure Israel does not run out of these critical assets to defend its cities and citizens as well as the many U.S. citizens who live, work, and travel in Israel.
What we can do is stand resolute and stand together, to support the state and people of Israel, in rhetoric and action. That's what the President has done, and that's what we must continue to do, as Americans and as a community, in the trying and challenging days ahead.
Shelley Greenspan
Liaison to the American Jewish Community
Resources mentioned during the briefing yesterday:
Thank you to those who were able to join the community briefing yesterday with Principal Deputy National Security Advisor Jon Finer and Homeland Security Advisor Liz Sherwood-Randall. Below are the resources Homeland Security Advisor Sherwood-Randall mentioned.
Additional updates from the Administration: