Supporting Religious Pluralism in Israel
Our Mission
MERCAZ USA is the Zionist Organization of the Conservative Movement, representing Conservative Judaism within the World Zionist Organization, the Jewish Agency for Israel, the American Zionist Movement and the Jewish National Fund.
Our mission is to support religious pluralism in Israel and strengthen the connection between Israel and the Diaspora. We are the advocates and the force that guarantees funding for religious streams that is so crucial to our Movement's growth in Israel and around the world.
Click here to become a new member or renew an existing membership.
---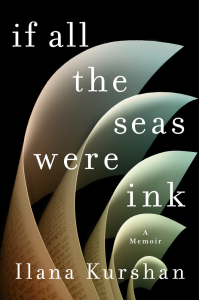 Our second 'MERCAZ Reads Israel' book club selection has been announced! This summer, we will be reading Ilana Kurshan's book, 'If All The Seas Were Ink.'
On Wednesday, September 23, we will gather together (on Zoom) to discuss the book with the author. For more information and register to participate in our book club meeting, click here.
---