Feel like climbing the walls? That's Ok. Because when you drop down on the other side you'll find a joyous Shushan Purim Party!
Purim may be over, but you can watch our Shushan Purim Party that was broadcast on Saturday, February 27, 2021 at 9:30 p.m. EST.
Who's threw this Shushan Purim bash? We'll tell you who:
MERCAZ USA
MERCAZ Canada
Women's League for Conservative Judaism
Federation of Jewish Men's Clubs
International Kiddush Club
Downloads to enhance your viewing experience:
1)  We will be making the perfect cocktail for a Haman led horse ride on a bright sunny day in Shushan. Download the recipe (alcoholic and non-alcoholic versions) by clicking here or on the image below: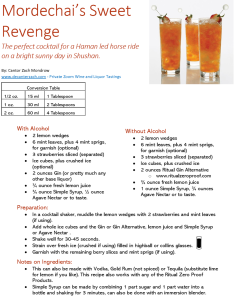 2) Download our Purim Song Sheet, courtesy of the Rabbinical Assembly, to join us as we sing joyous tunes!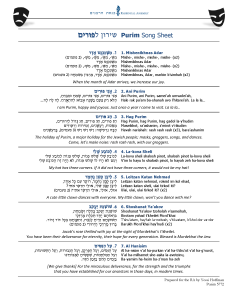 ---
Women's League for Conservative Judaism has a special message for all of us as we commemorate one year mark, about the time we celebrated Purim in 2020, of living with the pandemic in North America: