This urgent message is from the Executive Director, Gideon Aronoff, of our partner organization, The Masorti Foundation for Conservative Judaism in Israel.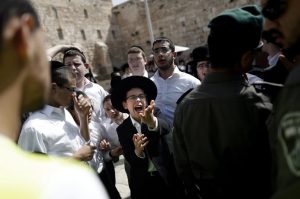 Dear Friends,
Unless we act, and act quickly, Conservative and Reform Jews will be stripped of virtually all power at the WZO in what is described by some as a "hostile takeover by the ultra-Orthodox and right wing parties" of the WZO.
Leadership of key Zionist institutions and massive program budgets will be in the near-exclusive control of the Orthodox and ultra-Orthodox in Israel. The potential consequences for an inclusive, pluralistic Judaism in Israel are dire.
The way to block this proposed agreement is by convincing the international organizations – Hadassah, B'nai Brith International, Maccabi World Union, WIZO and NAAMAT USA – to vote against it.
Contact any leaders you know in these important groups.
Normally, these organizations do not vote. But these are not normal times.
These organizations cannot sit on the fence this time!
As one leader notes, "Jews from around the world have always known that the WZO and its affiliate organizations welcomed a diversity of voices … If this agreement is passed, the message would be that Israel is only the homeland for Jews who think a certain way, and that is nothing less than a catastrophe."
Details can be found in this Ha'aretz article. Now is the time to act.
Learn more about the 38th World Zionist Congress and how you can watch the proceedings live (October 20-22).