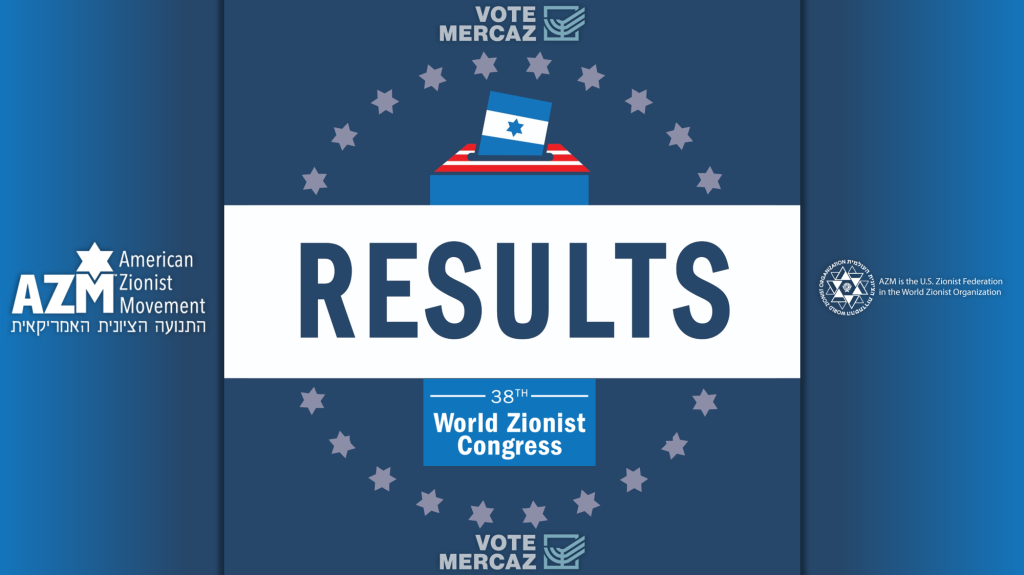 From January 21 through March 11, the American Zionist Movement coordinated a historic Zionist Election to determine the number of delegates, representing 15 slates (including MERCAZ) from the U.S., to serve as representatives in the upcoming 38th World Zionist Organization Congress.
The official results are in! With a final tally of 123,629 votes, turnout was the highest in 30 years and more than double compared to the last election in 2015.
Detailed election results and additional information can be found on the AZM's election results landing page.